A Cheeky Raven and Cheeky Dippers
, by Laura Traynor
It's looking like a lovely day, and I'm walking in with the "top path team", as I think it's my last opportunity to shoot work at the Bealach for this season. The journey is becoming familiar now. A few miles later and we're off the track and chatting to the "lower path team" briefly before the final assault on the North Face. This part of the journey always splits the field, as we all have our own speed up the gully.
Part way up the gully, I see Rab with his head down in a tiny burn; he signals that I should be quiet, and I'm thinking that he's found some wildlife. I'm totally fascinated when I find out that he's making a sound recording of the water trickling its way down hill, and that its part of a collection he's compiling on his travels. Every recording is unique, he explains. Yes, he's properly appreciating something that we all take for granted, and I love the idea.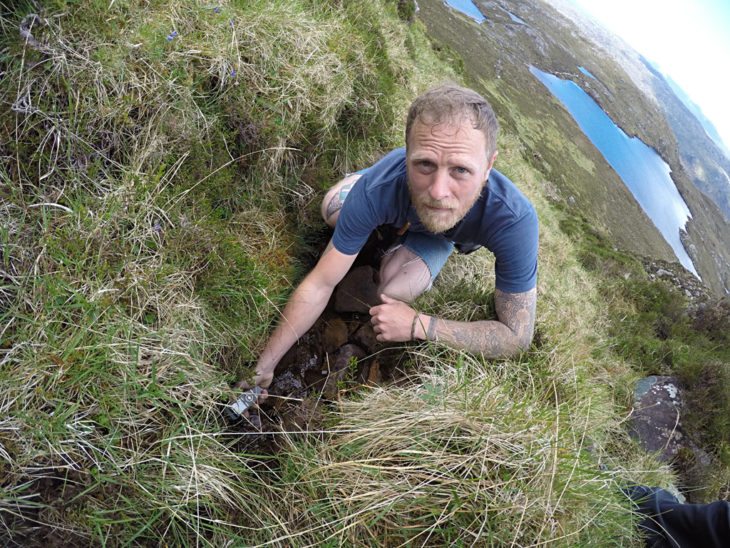 At the ridge, the team divides into two: tidying up a few spare boulders by digging them in for next year, and winching five or six down a terribly eroded section to finish a few steps below. The sun gets hotter, and a Merlin screams past. The winching is slow, tedious and precarious. It pauses several times whilst walkers climb up past the danger zone.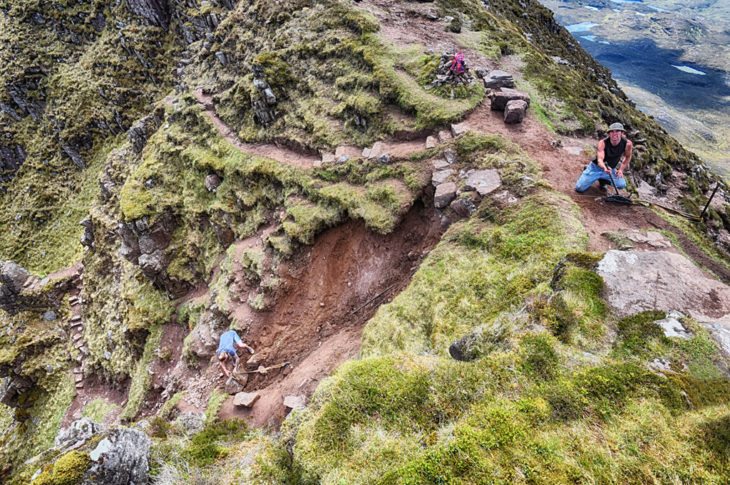 The workers stop for lunch, and I take the opportunity to get onto the summit to record the damage from the recent wildfire. Near to the bealach, its very black indeed, but already green shoots are bursting through. The summit path was the fire boundary; incinerated to the south and completely untouched to the north. The view from the cairn is as stunning as ever, but I'm astonished to look down on the huge swathe of burnt vegetation between me and School Loch. I'm astonished because I struggle to see the damage at all, and I know that the camera won't pick it up. Such an inferno, and in a mere three weeks the wounds are healing rapidly. At least for the flora; the fauna may take longer I guess.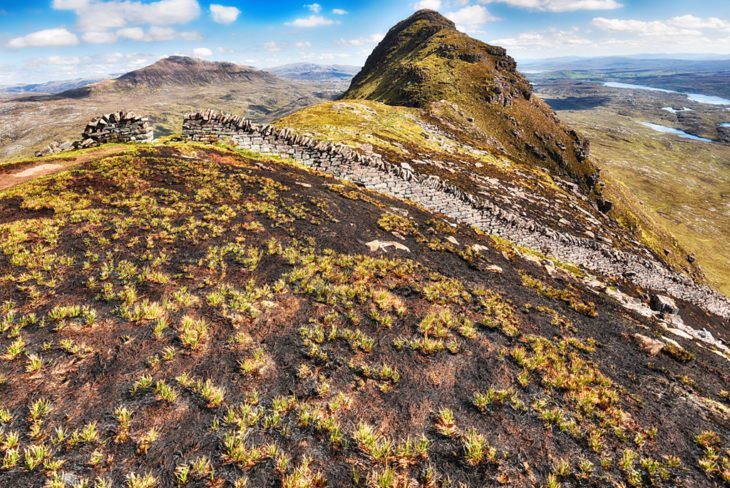 Two walkers wander away from their rucksacks to take photos, and a big glossy raven appears from nowhere. It lands nearby and runs towards the bags. "Hey fellas, any food left here?" I shout. They walk back and the raven picks up the pace, determined to beat them, but bottles out at the last moment!
I've spent too long up here and get back to find the workers getting ready to leave. We're all baked and sweaty. At the bottom of the gully there's a lovely loch with a sandy beach; the others were already in it by the time I arrived. Am I getting in? Check for wild horses. Nope, none here. That was sooooo good!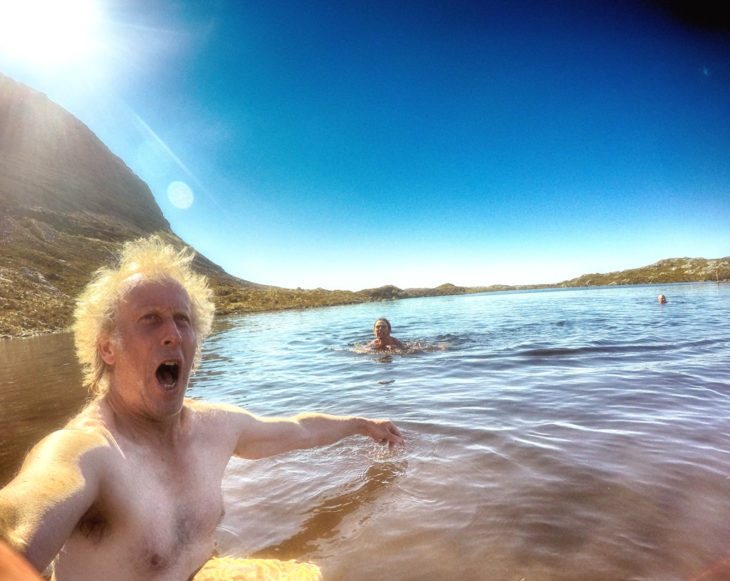 Guest blog and photography by Chris Puddephatt from 27th May 2017. Find out more about the Suilven Path Project here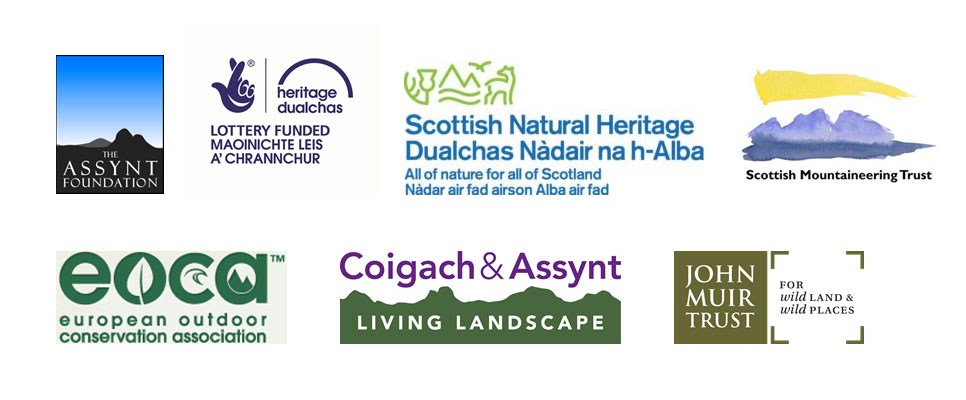 ---
Laura Traynor